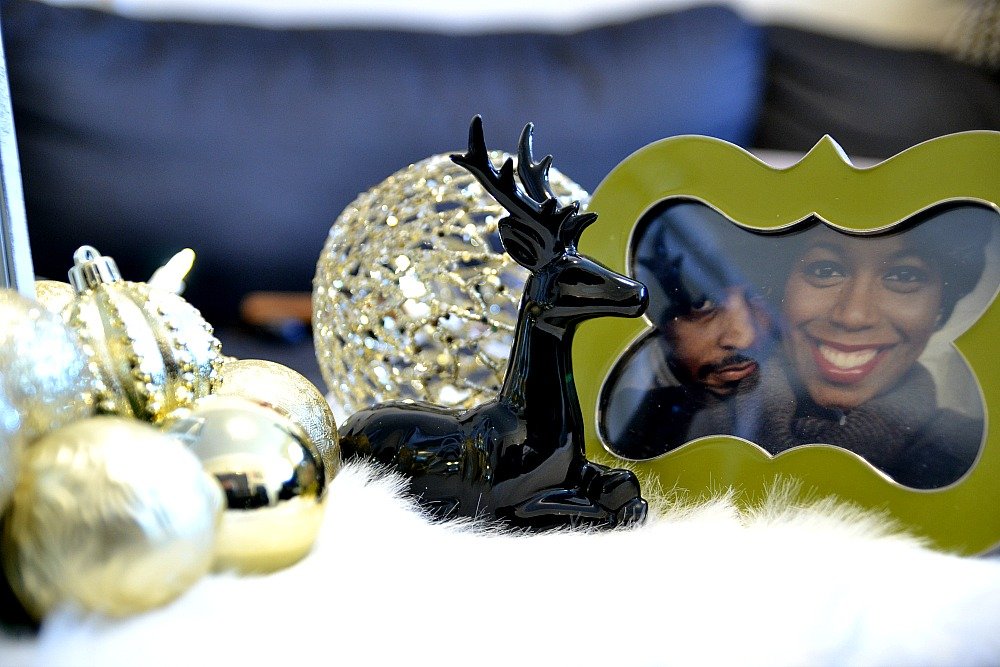 Anyone else get really stressed out trying to decorate for the holidays? From the countless bulb and lighting options to color themes, to what music playlists I should be blasting in our basement, I'm officially overwhelmed with the idea of Christmas. Yet again! And with less than 25 days to Christmas, my new goal is to find holiday decor that will last me from Christmas to New Years without looking too much like a retail store display. Because I can go a bit overboard you guys.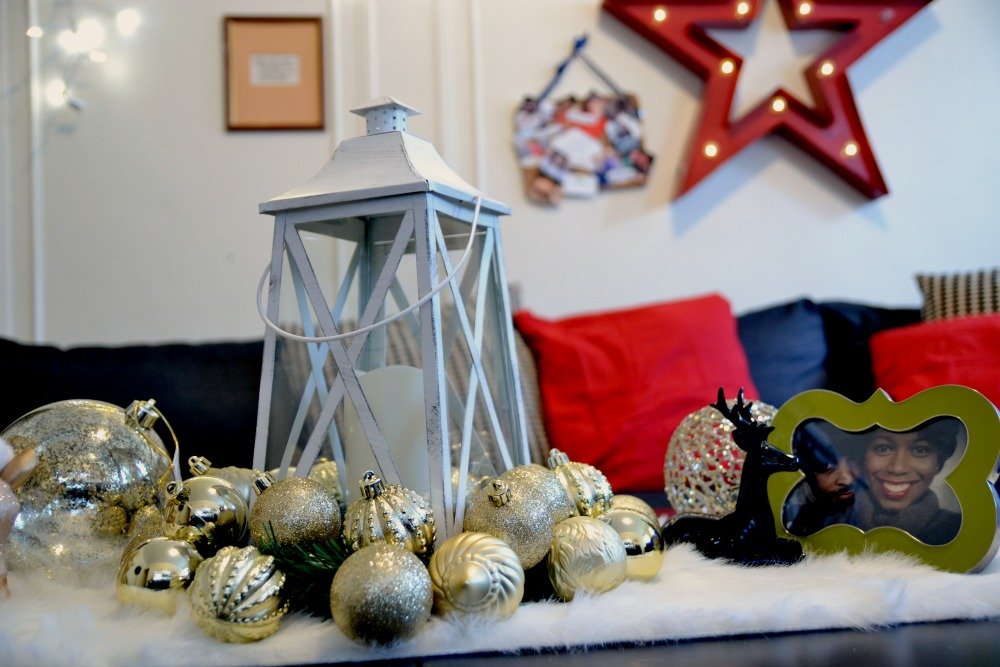 This season I found lots of goodies at Lowes. And it could just be a coincidence. We were in the store a few weeks ago looking for house stuff (UGH), you know the things he likes more than you do like the power tools and garden essentials. But to my surprise when you first walk in the store you're greeted with an unlimited supply of chic holiday decor. I was instantly inspired to decorate our home. Am I the only one who was sleeping on Lowes?
I'm completely obsessed with the Allen + Roth collection.
So when Lowes asked me to create a look for both holidays I was up for the challenge. But once again I was stunned because there really was not challenge here. We went for an overall gold theme with hints of black and/or white. I was surprised he even went for that idea because normally he hates gold. So when I didn't get any pushback I went all out.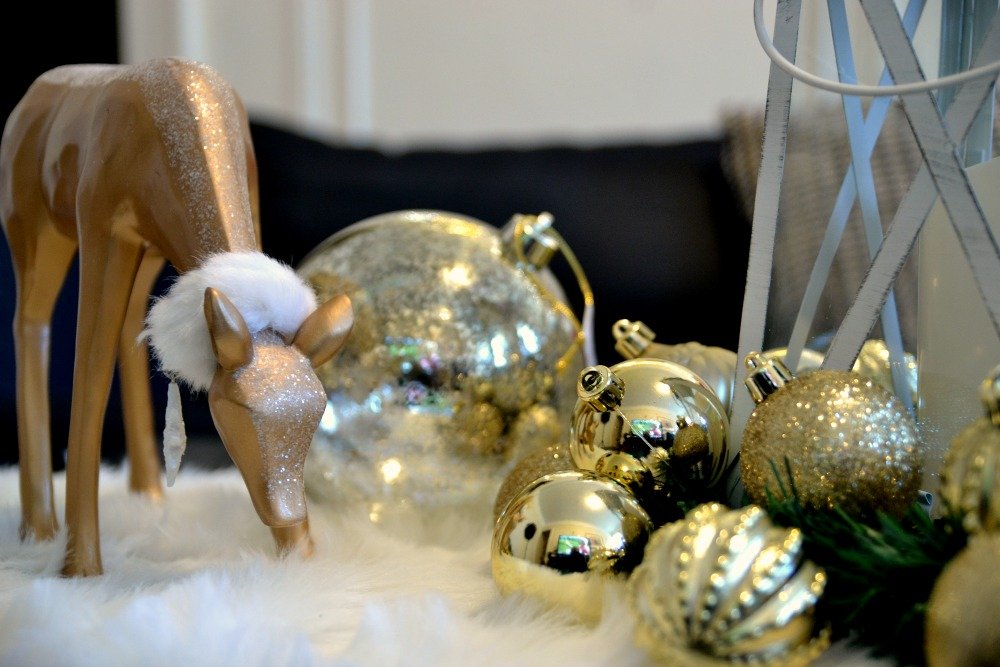 Gold reindeers, gold bulbs, and even a gold nutcracker that he saw from across the aisle. Winning! This is really the first Christmas that we've decorated together so I also wanted to add some items that would speak to both of our personalities.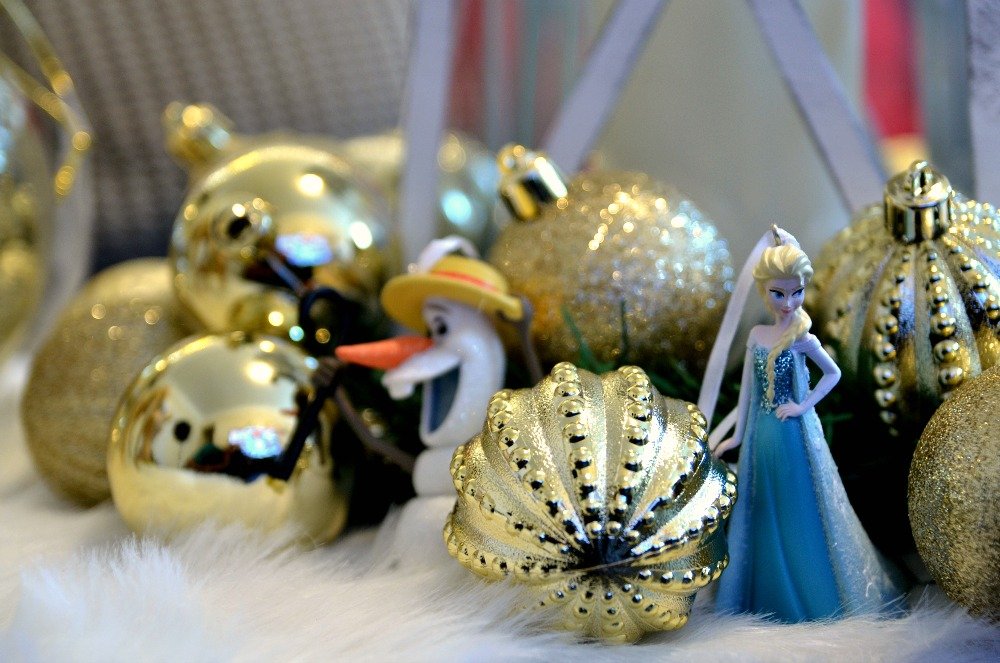 When I found these Hallmark ornaments I knew we had to add them to our decor. Star Wars and Frozen are both our favorite movies so it fit my plan perfectly (can you guess which is my favorite?).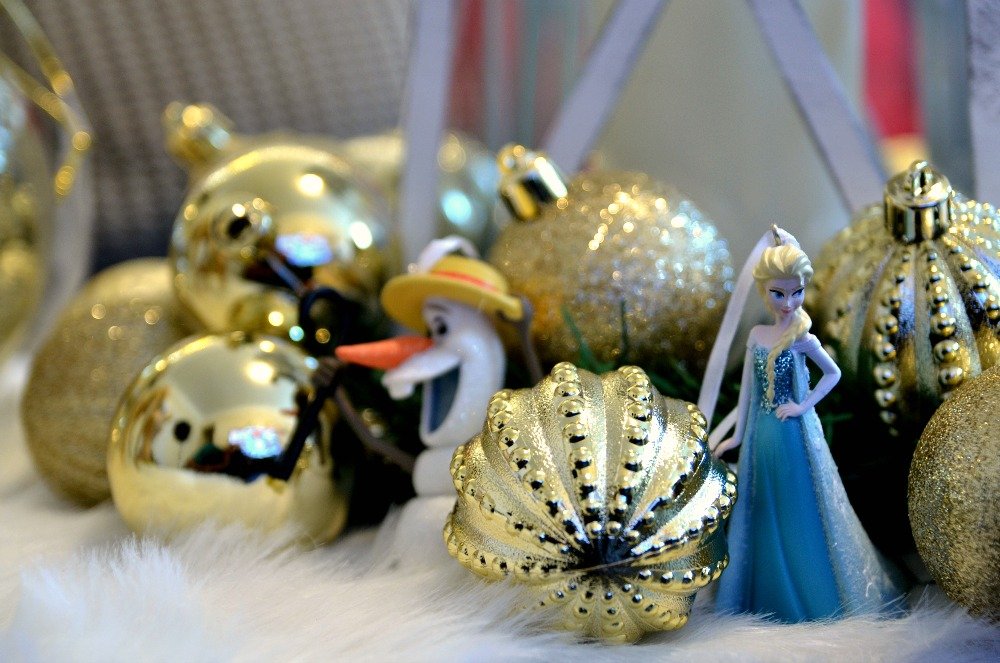 Until we move to our house in May my dreams of sitting up under a fresh Christmas tree and blasting Christmas music is on hold.
But I wasn't about to let my small NY apartment ruin my vision so, I purchased some garland and used a few of those extra gold bulbs and put our Christmas tree on the wall. I know genius, thank you Pinterest.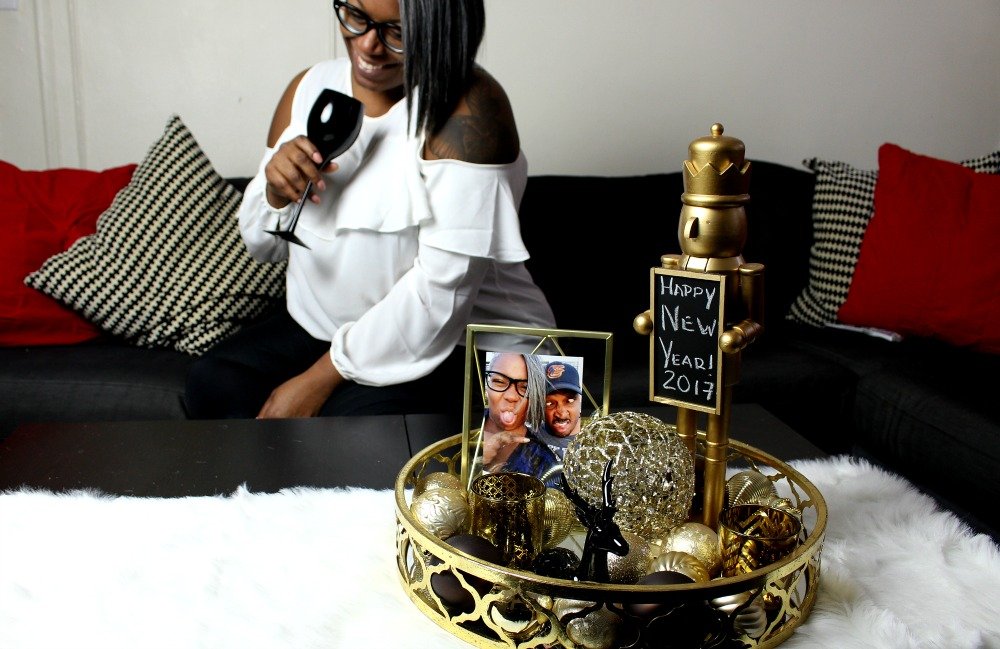 After Christmas we'll repurpose those bulbs and reindeers and just switch out of centerpiece. Hello New Year! What's even better about both of these looks is that I totally plan on keeping my mirrored tray on our table for the entire year. Don't tell him though.
Now it's your turn, share with me some ways that you are making your holiday decor work for both holidays!
---
Disclosure: While this post is sponsored by Lowes, you beauties know that all thoughts and opinions are my own. Thanks for supporting the brands that make my blog possible! Photo credit: Mikael Aaron